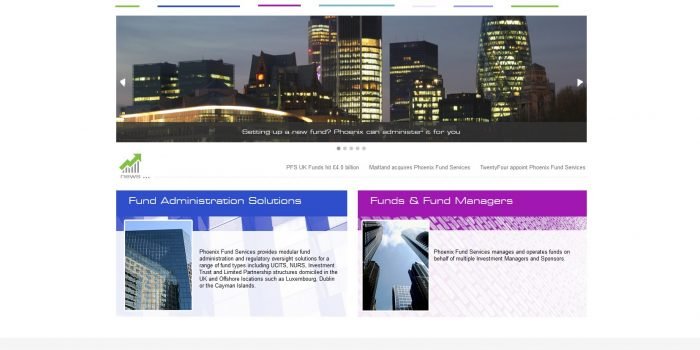 Phoenix Fund Services website design
Developing a plan for the website whilst at Realnet that would offer much more than just a brochure.
The website would need to accommodate two distinct user types – fund managers/companies, and investors – and would need to have easy functionality for both groups. This would make the site a valuable tool for their existing clients, which would also be attractive to potential clients, as well as making the site a useful resource for investors.