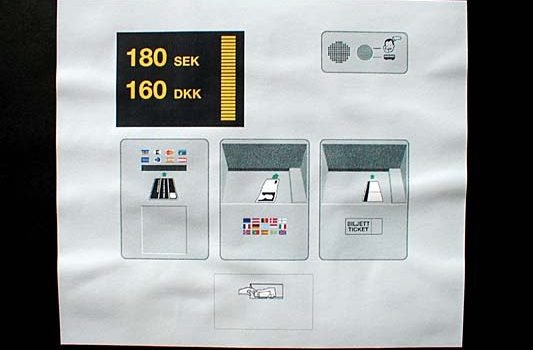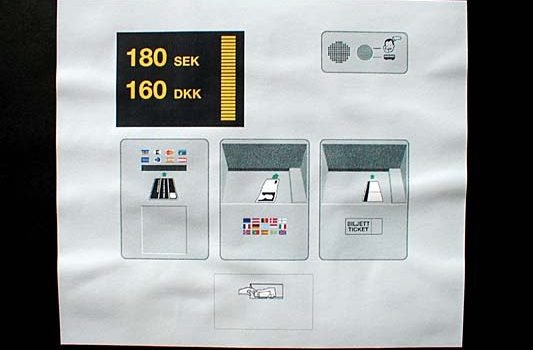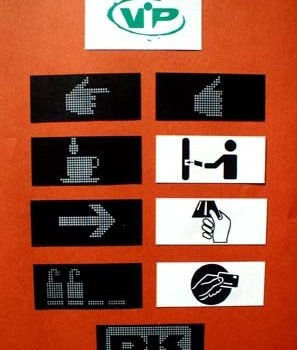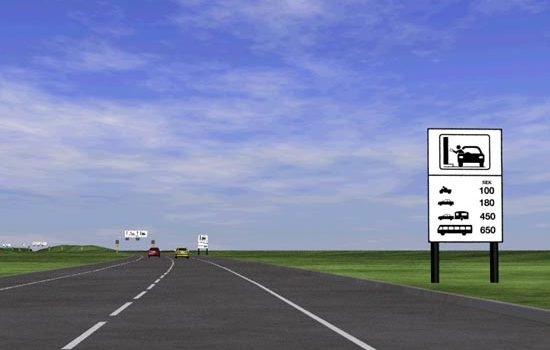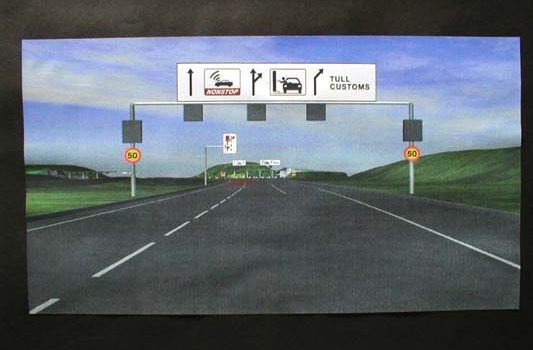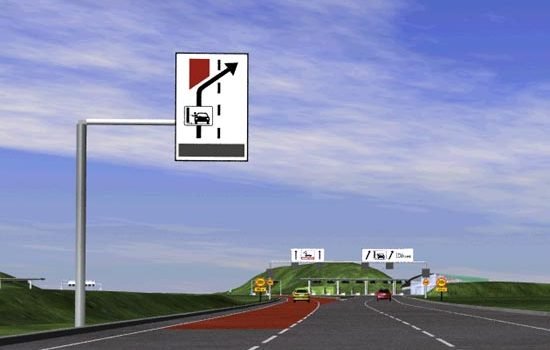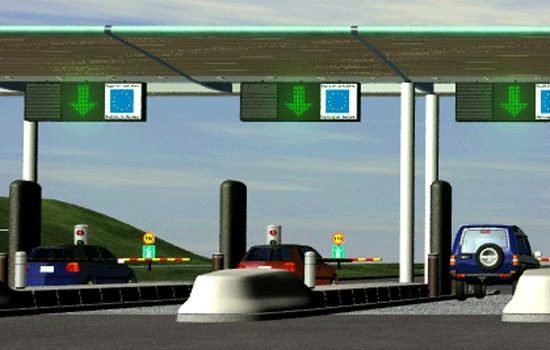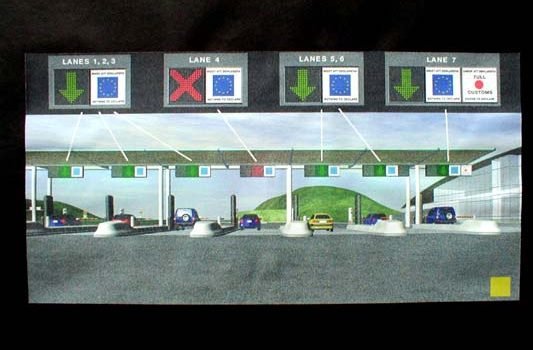 Øresund Link drive-through demonstration – user centred design principles UX
The Øresundlink was a new road and rail link between Copenhagen in Denmark and Malmo in Sweden. This human factors project took a number of stages.
This was a project I had extensive involvement with user-centred design principles, user experience (or UX as it is called now) whilst at Davis Associates Ltd.
Various projects were undertaken using cardboard prototypes for tollbooth recognition testing using various types of randomly selected people as testers.
Screens from Macromedia Director testing demonstration for the Øresundlink Toll Booths using 3D design packages and incorporating them into a demonstration for human testing.
Tollbooth designed for simulated human factors testing.
Testing of various icons for human factors recognition.
The final presentation of the results and report to the client.